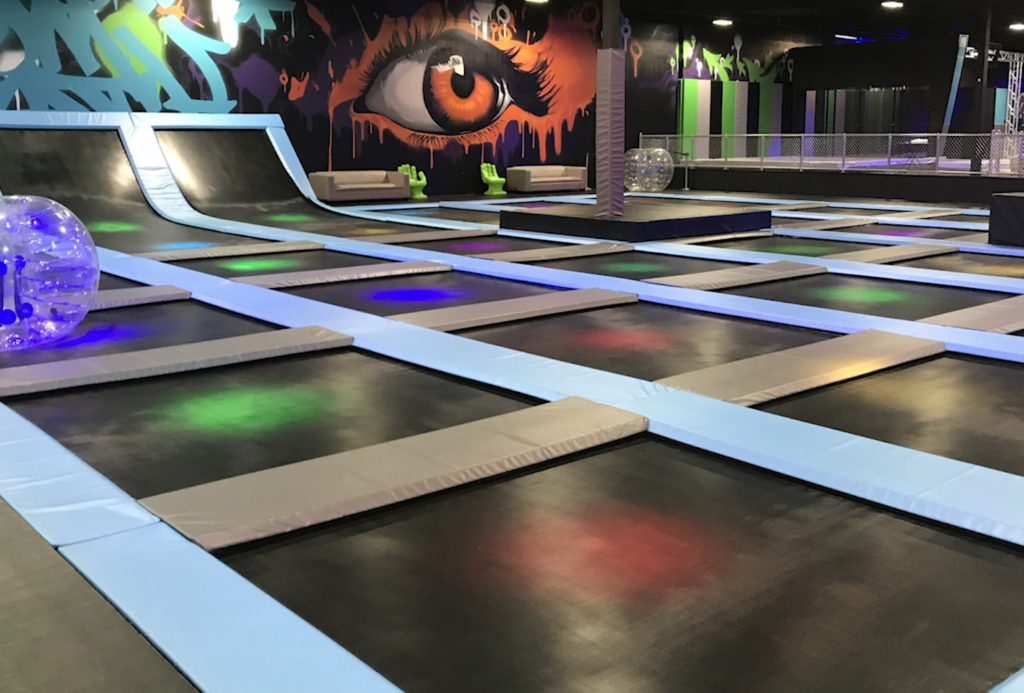 General Contractor – 2008–present
The only GC that has been awarded more than 20 full build contracts to complete indoor trampoline/adventure parks
NASCLA Accreditation for state contractors' licenses allowing us to easily license in 15 of the 22 states requiring a state contractor's license. Full builds in 9 states and projects in 21 States
We manage the construction process from building suitability for indoor trampoline/adventure park to certificate of occupancy.
We help the jurisdictions that are unfamiliar with indoor trampoline/adventure parks understand the parts and pieces so that the approval of permits and build process is as smooth as possible
We are able to coordinate with your trampoline manufacture for install dates and understand the areas of the park that need to be completed prior to their arrival so that they can be successful and without affecting the schedule to complete the park on time.
We understand the ASTM standard, we know ceiling heights, clearances and padding requirements and can help coordinate inspections that may be required by your state.
Time is money which is why it is important to use an experienced general contractor familiar with indoor trampoline/adventure parks.  Average time on a full buildout is 14 weeks. We pride ourselves on meeting or exceeding the go live date.